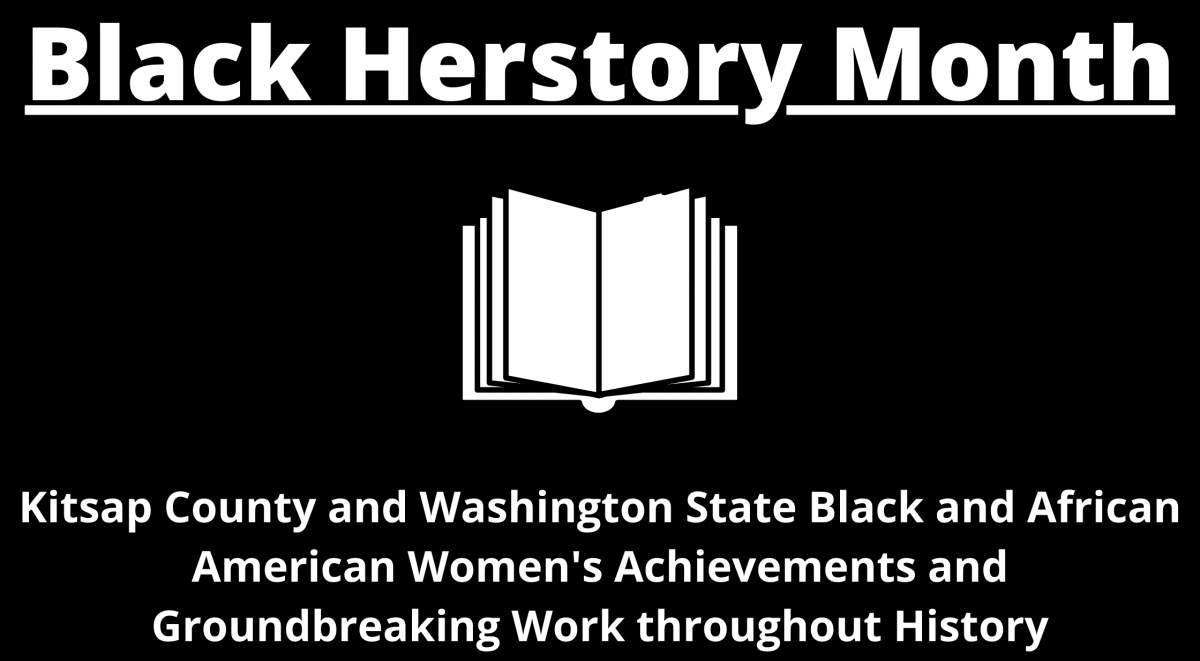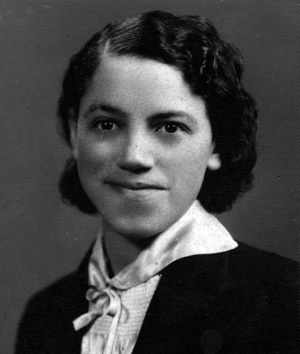 YWCA Kitsap County founder Lillian Walker not only helped found the YWCA Kitsap County in 1978, she also organized the Bremerton branch of the NAACP. She served on the Kitsap County Regional Library Board and over the years was active with Ebenezer African Methodist Episcopal Church, Eastern Star, Church Women United, the Kitsap County Democratic Party, the Bremerton Garden Club, Carver Civic Club of Bremerton, the National Association of Colored Women's Clubs, and the Kitsap County Area Agency on Aging Advisory Council. Her legacy lives on through the work these organizations do today.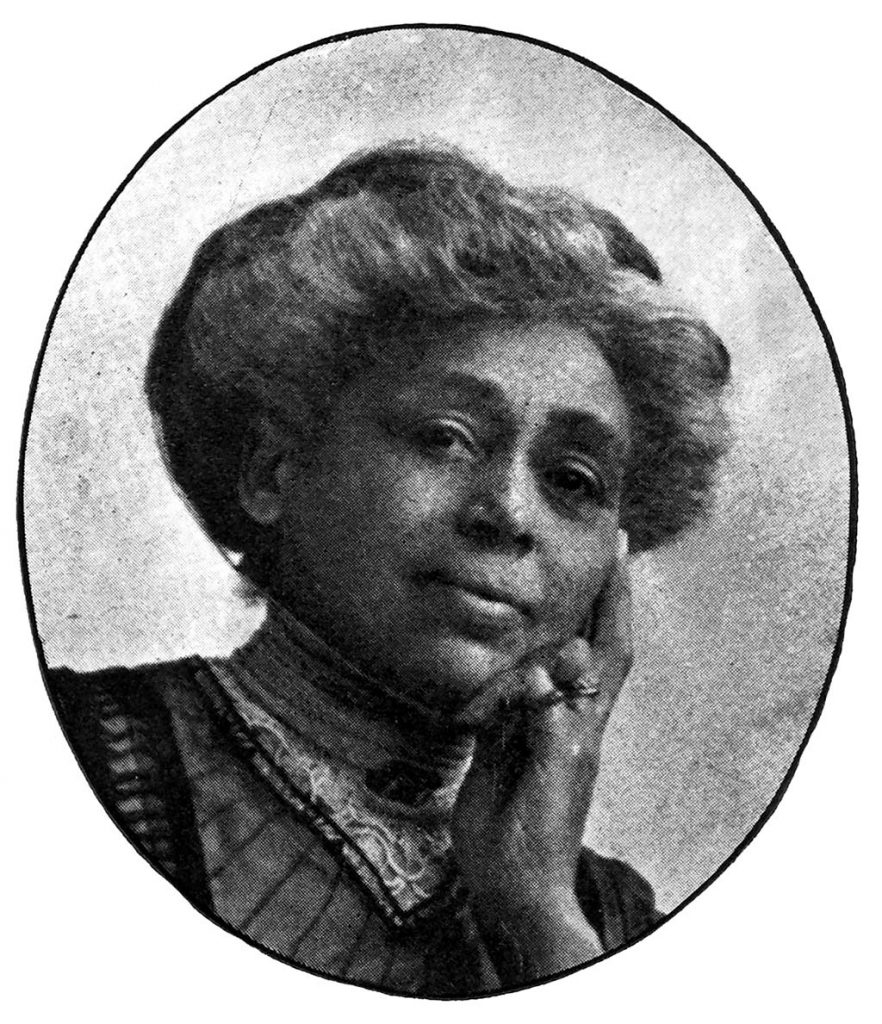 Letitia A. Graves, a beautician who moved to Seattle in 1884, was at the forefront of protesting new policy that segregated Black federal employees. She first appears in public record in 1906 when she organized the Dorcus Charity Club, one of the most successful Black philanthropic organizations established in pre-World War II Seattle. Graves was also instrumental in founding the Seattle NAACP in 1913 and served as the organization's first President. The Seattle branch was created only four years after the NAACP was formed in New York and thus became one of the first branches west of the Mississippi River.
During her tenure that began in 1994, Linda Joyce brought the community together to address the needs of domestic violence victims. As the Executive Director of the YWCA Kitsap County, she played a vital role in helping the YWCA grow from an organization that served 2,500 people annually to over 6,000. She was a champion of change, a nurturer, a mentor, and an unyielding advocate for social justice and domestic violence survivors. Like her, and because of her, YWCA Kitsap County continues to take great pride in providing services that offer hope and new beginnings for families affected by domestic violence.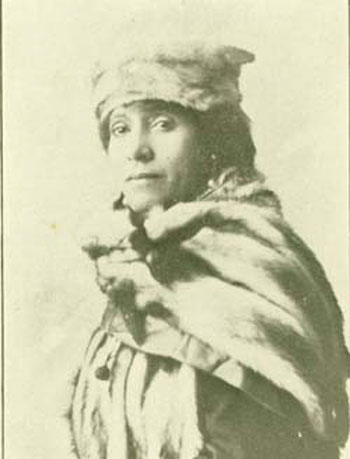 Nettie Craig Asberry, a founding member of the Tacoma NAACP, a music teacher, a club woman, and in later years a volunteer social worker in the community, was a Tacoma icon. Always sensitive to injustice, Nettie Asberry was a consummate letter writer to newspaper editors protesting racial discrimination. As the founder of the Tacoma chapter of the NAACP in 1913, the first chapter founded west of the Rockies, she personally submitted the application to the New York office. Her service to the association was legendary. Crisis, the magazine of the NAACP, in its 1943 issue, listed her as one of the "First Ladies" of colored America and published a record of her achievements.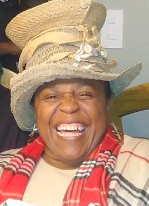 Karen Vargas is well known for her advocacy and community leadership in human rights, civil rights, and racial equity in Kitsap County. She is Founder and Director of Living Life Leadership, a youth mentoring program with New Life Community Development Agency. She's advocated for youth in Kitsap schools for over 25 years, is a facilitator for the Strengthening African American Families Program, and is Chairperson of the Multi-Cultural Advisory Council for Bainbridge Island School District. She has organized events such as 9/11 SOS, Celebration of Hidden History, Healing our Land, Healing Our People, and the Weaving Histories Celebration. She inspires her community to live and love.

Madame Luella Boyer was Everett's first Black female business owner. At a time when Black women had few economic opportunities, Boyer worked as a hairdresser and housekeeper at the Everett Opera House for $1 a night and opened a "ladies hair emporium" in 1902. Her social activism was well-documented in the Seattle Republican, an African American newspaper. She participated in the newspaper's Sunday Forums regarding social issues. She offered one talk on racial discrimination and another on prostitution and gender inequality. Madame Boyer contributed to Everett's cultural life and as a leader on issues of race and social change.
Jane A. Ruley made history in Kitsap County as the first African American teacher. She was hired March 27, 1897 by the Sheridan School District, which was annexed to the Bremerton School District in 1942. Ruley was one of the founders of the district, teaching for some time, and later serving on the school board. The school was located on her husband's property, near Sheridan Road and Schley Boulevard, and she was the first teacher in that school. She was married to Paul E. Ruley, a pioneer of Kitsap County. The girl under the gold star in the photo is Gertrude Ruley, daughter of Jane Ruley.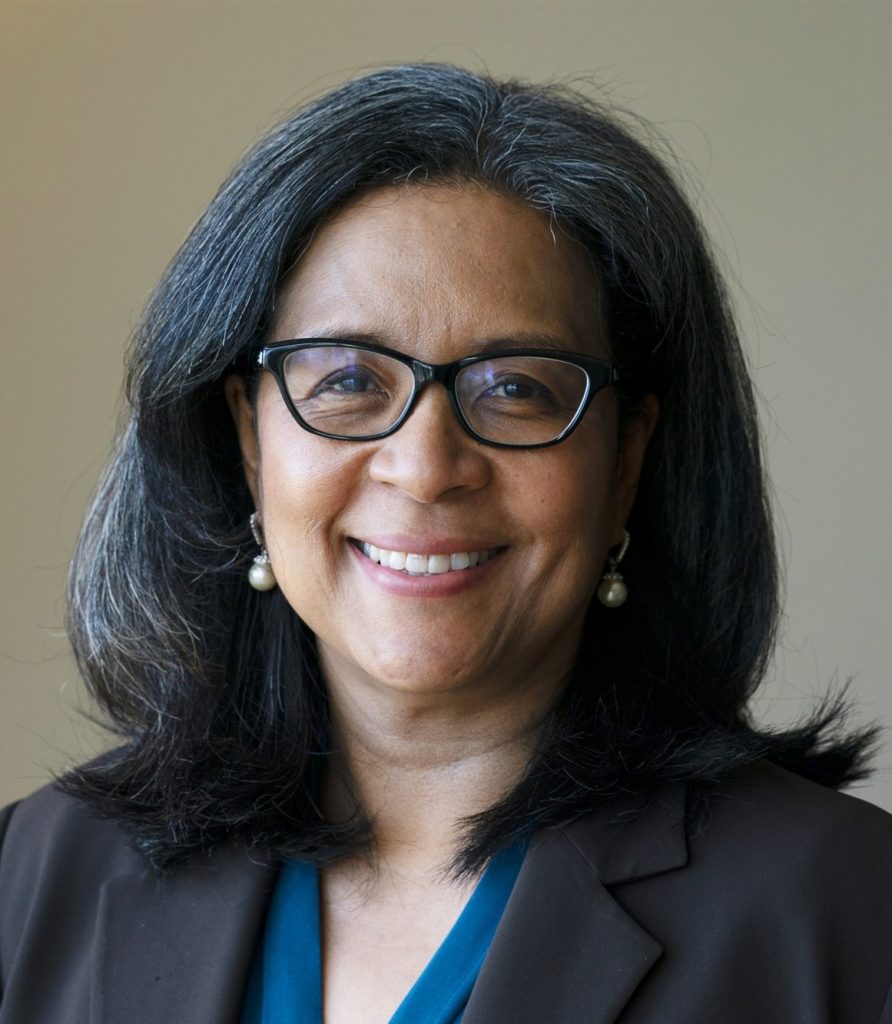 Former Tacoma Mayor Marilyn Strickland won the open seat in Washington's 10th Congressional District in 2020, becoming the first Black representative from Washington State. She is also the first Korean American woman elected to Congress in the country. Previously in 2009, Marilyn Strickland was elected Tacoma, Washington's 38th Mayor, the second African American Mayor of the city, and the first Black woman to hold the post.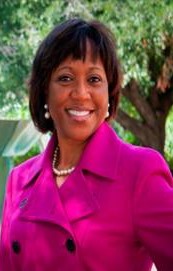 Dr. Lillian Robertson has made history in Kitsap County with her passion for spirituality, women's health, and community. She's a member of Greater Seattle Chapter of The Links, Incorporated, helping women of color through education, advocacy and leadership and is a practicing OB/GYN at St. Joseph Medical Center in Tacoma. She is First Lady of Emmanuel Apostolic Church in Bremerton, serving in Women's Ministry and Pastoral Leadership. She was Vice President of New Life Community Development Agency, a community based non-profit that built the Marvin Williams Recreation Center. Dr. Lillian Robertson champions women's health and the well-being of families.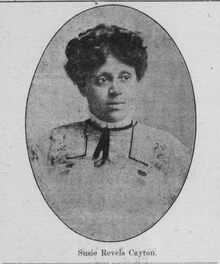 Susie Revels Cayton, daughter of the first African American elected to the U.S. Senate, moved to Seattle in 1896. She was a frequent contributor and associate editor of the Seattle Republican, one of the state's most successful Black-owned newspapers,. She organized several service clubs, including the Sunday Forum, which brought together Black Seattle residents to discuss issues important in their lives. Cayton's legacy, with exception to her literary works, was the founding and work of the Dorcas Charity Club which focused on social welfare issues and individual advancement in the Black community.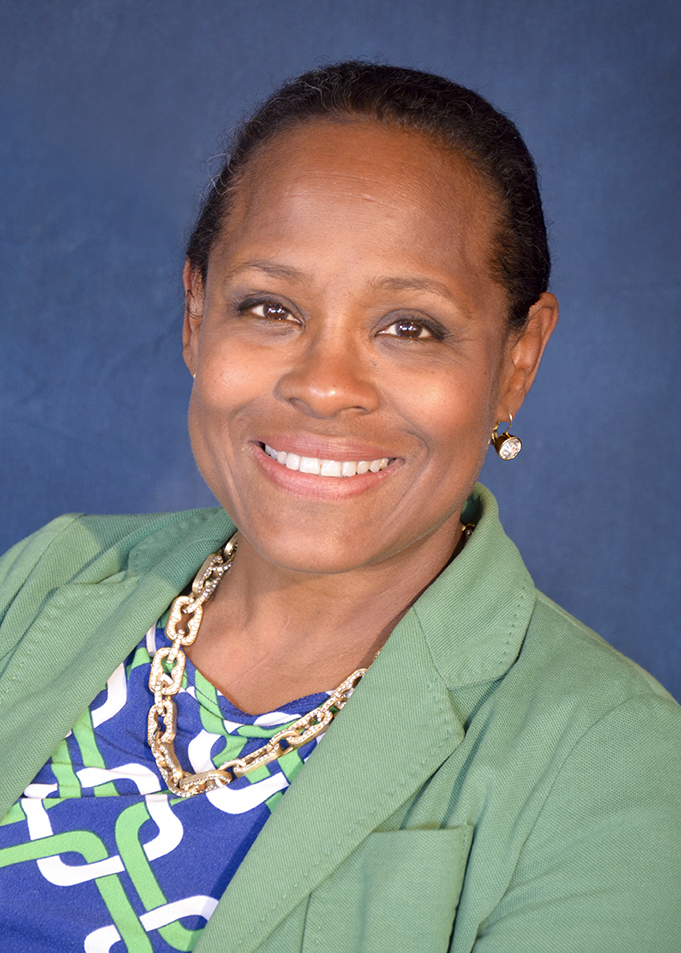 Cheryl Nuñez has made history in Kitsap County with her impacts in equity and inclusion and community organizing. As the Olympic College Vice President for Equity & Inclusion, Cheryl is a respected organizational change leader with over 18 years of executive experience guiding diversity and inclusion planning and strategy in higher educational environments. She is the Chair of the Kitsap Chapter NAACP Educational Committee and is an experienced community organizer and equity consultant. She received the YWCA Mission Award for Eliminating Racism and Empowering Women in 2020.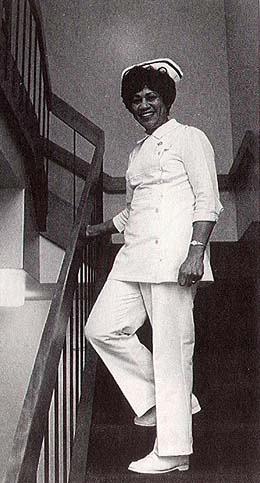 Gertrude Dawson was one of the founding members of the Mary Mahoney Registered Nurses Club in Seattle in 1949. The mission of these African American nurses was to provide financial and career support for other Black students pursuing careers in professional nursing. Dawson, the first African American nurse to be hired by Group Health Hospital, in 1956, was chief nurse-negotiator for salaries and benefits in 1965. She negotiated the highest monthly salary increase ($45 a month) that nurses in Washington had ever received. Dawson went on to manage the Family Health Center in 1971. In June 1971, Senator Edward Kennedy toured the facility and praised Group Health Cooperative as a "model for reform."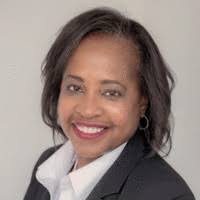 Karen Bolton has made history in Kitsap County with her inspiring story and groundbreaking work in higher education. She was a high school dropout who became a college professor and is a sought-out public speaker. She spent 20 years in the Navy as an Aviation Boatswains Mate Aircraft Handler, wrote curriculum for the Naval Leadership program, and was Site Director for Military Education programs. In 2017, Karen was appointed to lead Olympic College's implementation of Guided Pathways, aiding first-generation students and students of color in completing programs. She established OC's first study-abroad program and is a YWCA Woman of Achievement award recipient.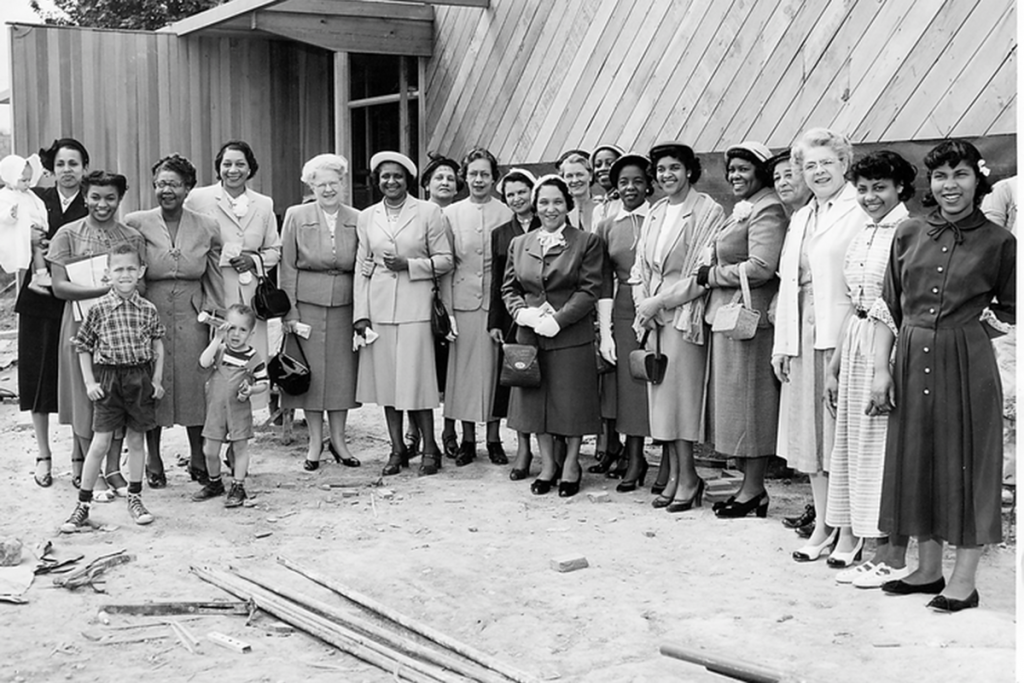 Corrine Carter was Seattle's first Black policewoman. One of only two Black female police officers in the country, Carter was appointed (but not paid) in 1914 to provide services for African American youth. She later helped establish YWCA Kitsap County's sister organization Phyllis Wheatley YWCA (now known as YWCA Seattle|King|Snohomish). The branch provided beds at night to Black, female newcomers, along with social, employment and educational programs, and still serves the community 100 years later.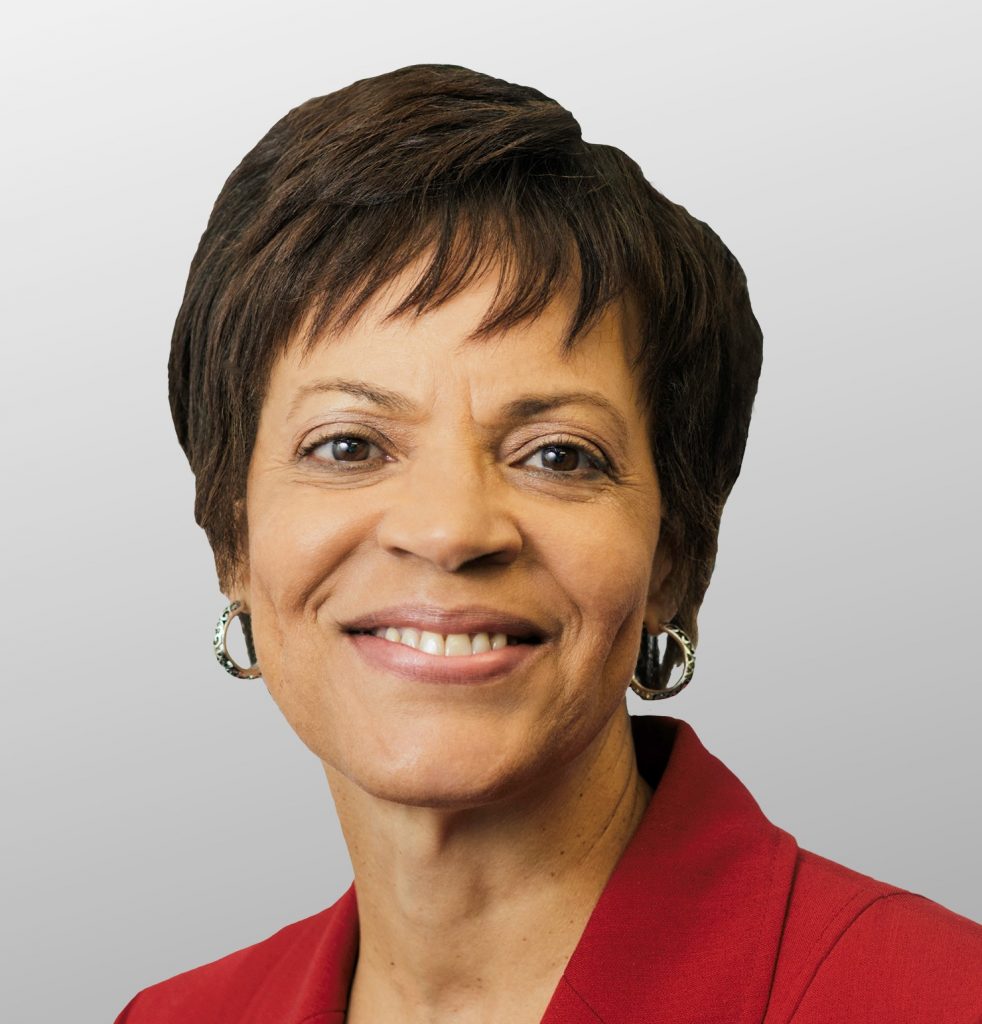 Teresa McDermott has made history in Kitsap County as an advocate, coach and educator. She has been involved in Social Justice work for over three decades. She founded the Kitsap Chronicle; the first locally owned newspaper that focused on the African American community and communities of color. She has worked at Olympic College for over 25 years and served as a board member of the National Association for the Advancement of Colored People. McDermott has provided leadership to the career and college transitions programs for adults pursuing a high school diploma or English language acquisition skills. She also serves as a career coach and mentor for students and community members.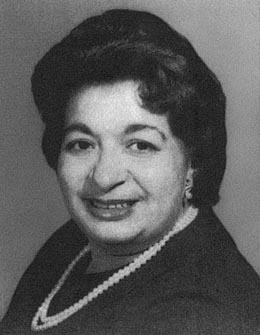 Marjorie Edwina Pitter King was the first African American woman to serve as a Washington State legislator and was one of the state's earliest African American businesswomen. For nearly 50 years she owned and operated M and M Accounting and Tax Services. In addition to her political life, Marjorie Pitter King served as a board member of the YMCA and the Seattle Urban League; president of Alpha Omicron Chapter of Delta Sigma Theta Sorority; and member of the Black Heritage Society and the Luther Human Relations Institute.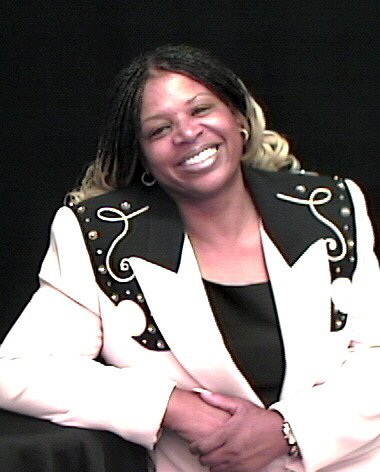 Deborah Moore Jackson has made history in Kitsap County with her community involvement and work in assisting children. She has been involved with NAACP, New Life Community Development Agency, Kitsap Strong, Kitsap Community Resources, Professional Leaders of Color, and Washington Families United. She's worked with several schools including Bremerton and Central Kitsap school districts to ensure students graduate on time. She is an Education Program Advocate for special needs children, a court advocate and a family unification advocate with Child Protective Services. Deborah has started three organizations: Surviving Change, Hope 360 and Starting Over, helping people reach their full potential.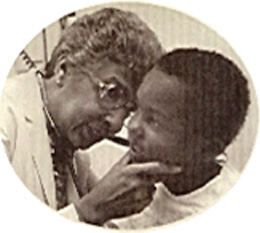 Dr. Blanche Sellers Lavizzo was the first African American woman pediatrician in the State of Washington. She arrived in Seattle in July 1956 and began her pediatric practice – caring for children in her office and making house calls to them at night. She served as first Medical Director of the Odessa Brown Children's Clinic. An active force in the a Black community, she served on the Board of the Girls Club of Puget Sound and as President of the Seattle Chapter of Links, Inc., a National Black women's service organization.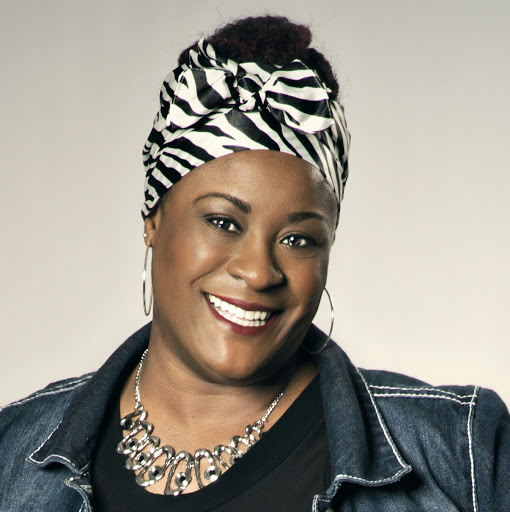 Vicki Collins has made history by inspiring, motivating, and empowering girls in Kitsap County. She is the founder and Vice President of OurGEMS (Our Girls Empowered through Mentoring and Service), a local non-profit that empowers girls through mentoring and service. She has spent much of her time volunteering with public school students to help them achieve educational excellence. Her 8 year tenure on the Bremerton School Board is a part of a lifelong pattern of community service. Collins has served as the Executive Director for Bremerton African American Ministerial Alliance and was a YWCA Woman of Achievement award recipient.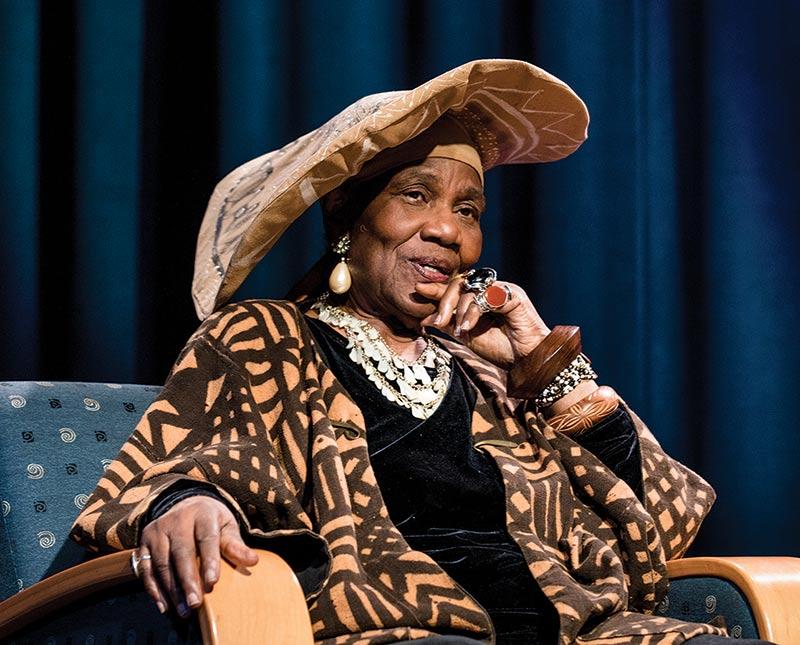 Maxine Buie Mimms moved to Seattle in 1953 and worked as an elementary school teacher in Seattle, Kirkland and the Leschi area until 1963. In 1964, she became one of few African Americans promoted to an administrative position for the Seattle Public Schools. As an advocate of desegregation, she served as a consultant on development initiatives in Seattle's Central District. In 1972, after realizing the difficulties for students to pursue a bachelor's degree in Tacoma, she started classes in her house. Her home school continued until 1984 when the small classes morphed into an official program known as the Evergreen State College, Tacoma branch.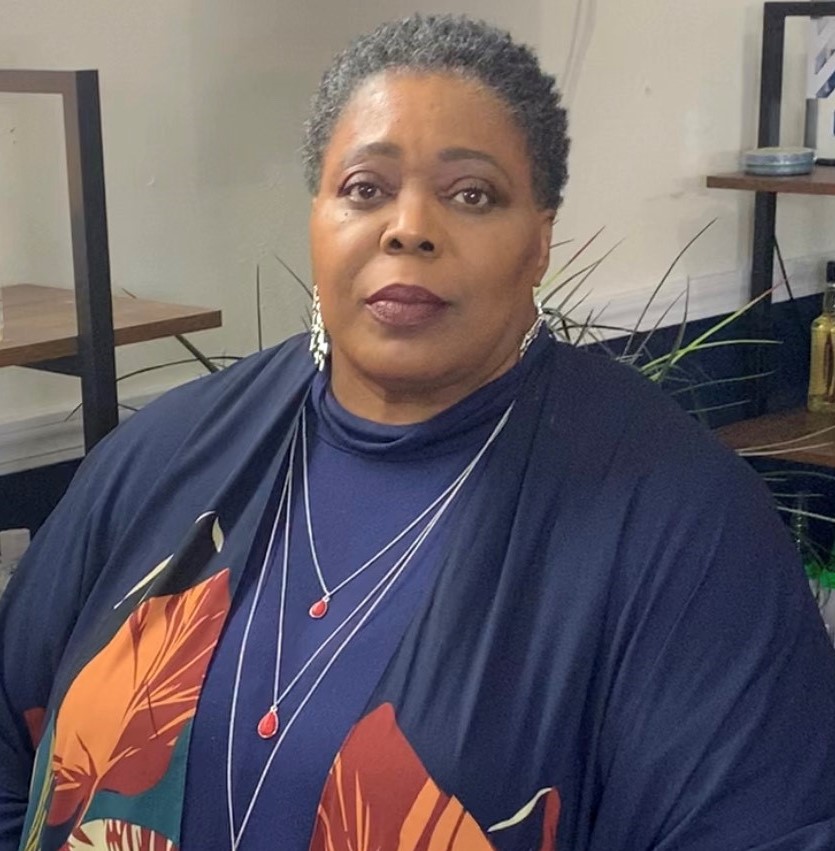 Tovi Wilkins has made history in Kitsap County through her work as an instructor and hair stylist. She has over 30 years of experience in hair styling, was a military barber, is currently a certified instructor at BATES Technical, and has her own apprenticeship program at The Barber and Beauty Lounge. Tovi opened up her own business that teaches the reigns of the business and hair world through comprehensive Hair Designers and Barbers apprenticeship programs. She also started the program Love Me for Me! that teaches women, men and children to love themselves for who they are and know their worth.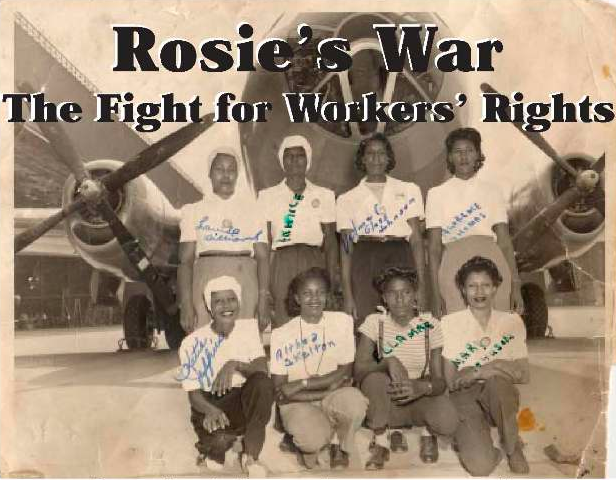 In 1942, Florise Spearman and Dorothy West Williams became the first African Americans ever to be hired at the Seattle-based Boeing Airplane Company. This important milestone capped a long struggle for African Americans and Black individuals seeking the right to work at Boeing. Beginning in 1939 and continuing through World War II, African American activism combined with pressure from the federal government finally forced the company to relax its racially exclusive hiring policy and integrate its workforce. Florise was a stenographer and Dorothy was a sheet metal worker; both were trained at the Phyllis Wheatley YWCA (YWCA Seattle|King|Snohomish).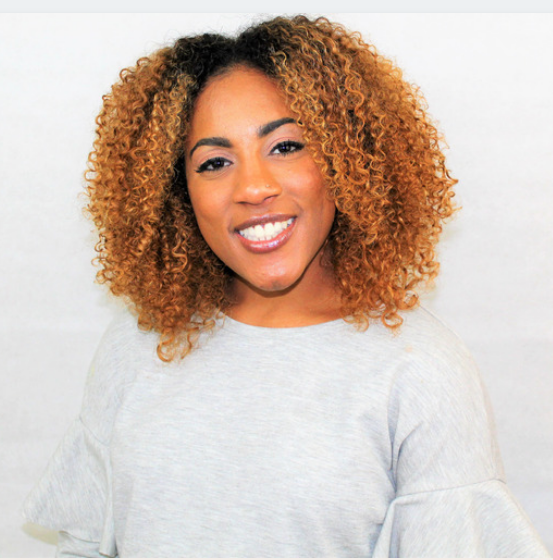 Keyera Gaulden has made history in Kitsap County working with our community to provide essentials such as food, hygiene products, clothing, as well as gifts for the holidays to women and their children who have fled their home due to domestic violence. Her passion for survivors has had a tremendous impact on families that is long-lasting. Keyera is an athlete who has received WIAA Grades Achievement Awards, a Certificate of Achievement from President Barack Obama, and a scholarship towards school where she is currently working towards earning a Bachelor's degree in psychology. She is a 2019 YWCA Woman of Achievement award recepient and continues to impact lives every day.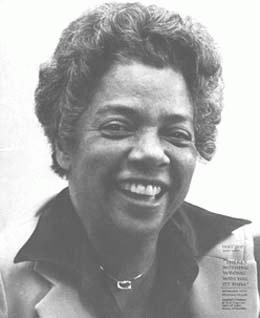 Dr. Rosalie Reddick Miller was the first African American woman dentist to practice in the state of Washington. From 1964 until 1971 Rosalie Reddick Miller practiced dentistry in Seattle at the Group Health Dental Cooperative. She received a Masters in Public Health from the University of Washington in 1972, and for the next five years, she served as Director of Dental Programs for the Community Health Board of Model Cities.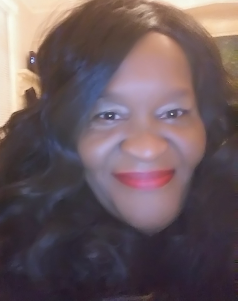 Charlene Edmond has made history in Kitsap County serving women, children, and families. She has passion for women who face adversity, domestic violence, and trauma. She has served as a Women's Rights Advocate for over 34 years, Domestic Violence Advocate for YWCA Kitsap County for 18 years, Support Group Facilitator for 16 years, and currently serves as the Community Resource Advocate for YWCA. She meets women where they are at, helps them overcome their traumas and barriers, find their voice, and connect to resources. Edmond was also a Woman of Achievement award recipient in 2014.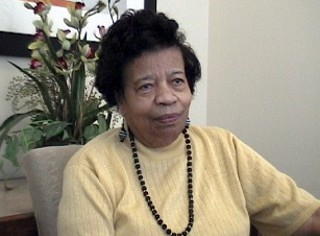 Dorothy Hollingsworth worked as a social worker in the 1950s and 1960s, focusing on education issues in Seattle's Central District. She became the first director of Seattle's Head Start program, was a consultant to Sesame Street, a participant in the Central Area Civil Rights Committee (CACRC), and Deputy Director of Planning for the Seattle Model Cities program. In 1975, Hollingsworth became the first Black woman elected to Seattle's School Board. In 1984, she was elected to the State Board of Education, serving until 1993. She is currently on the Board of Seattle Central Community College.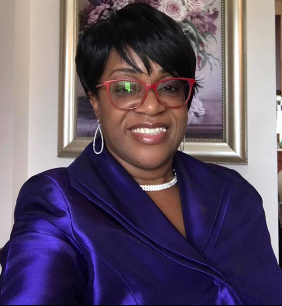 Cynthia Galloway has extensive experience within the mental health field, social services field and the education system. She is a trauma specialist, a writer with two published books, and a former volunteer board member and President for Bremerton School District. She co-owns Galloway Counseling and has provided referral services for children, individuals, and couples, worked for the Department of Children and Family Services, Developmental Disability Agency, and Washington Military Department-Washington Youth Academy. Galloway currently works with North Kitsap School District.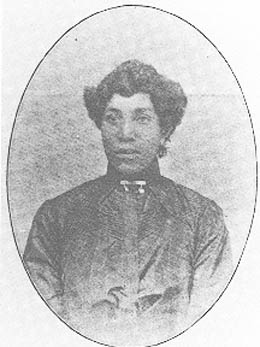 In August 1898, May B. Mason returned to Seattle from the Yukon with $5,000 in gold dust. She is thought to be the first Black woman to go to the Yukon in the gold rush of 1897. That year she refused a $6,000 offer for her claim in Hunter Creek in the Yukon. She married Conrad Rideout and at her wedding wore "a black silk gown and her ears and fingers sparkled with diamonds."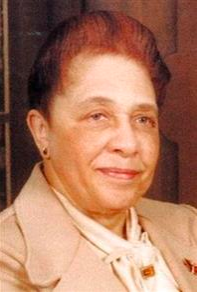 Marie Greer is a founding member of the local NAACP and YWCA Kitsap County. She was also very active in the Carver Civic Club, National Association of Colored Women's Club, and Eastern Star. Greer and her husband were one of the first residents of Sinclair Park – a neighborhood that was a brief stable foundation for the African American community until the end of World War II when residents were told they had to move.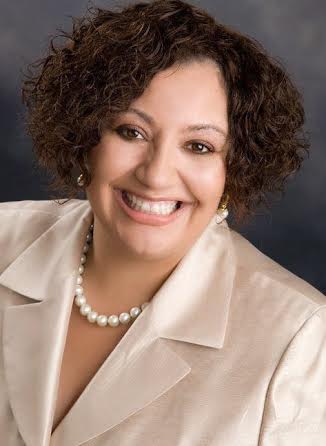 Regina Malveaux is the Executive Director of the Washington State Women's Commission, a position appointed by Governor Inslee. The Commission seeks to improve the lives of every woman in the state of Washington by ensuring equitable opportunities and removing systemic barriers of any kind. Prior to her position as Director, Malveaux had 20 years of leadership experience guiding nonprofits, including the YWCA of Spokane, through strategic board recruitment, staff empowerment, donor development, and key community partnerships.