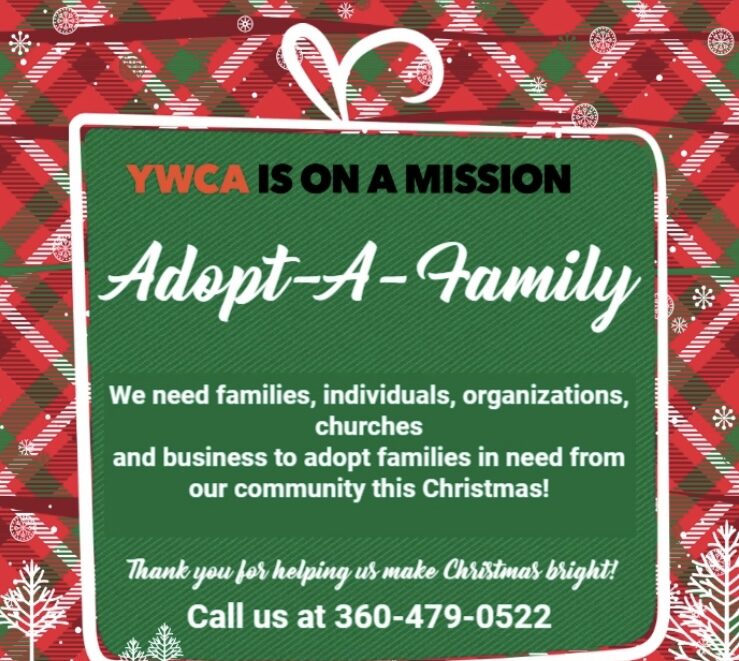 The 2023 Holidays are fast approaching and you have an opportunity to help create a festive atmosphere for the women, children and families living in our emergency shelter and safe housing by participating in our Holiday Giving Program. With your gifts of wanted and needed items, food, and/or gift cards, our clients can enjoy a Thanksgiving dinner, shop for presents for their children and share in a Holiday meal. This is a great way to empower domestic violence survivors!
HOLIDAY GIVING
To provide food or gifts for women, children and families living in the ALIVE Emergency Shelter, please contact the Development Coordinator at rsmith@ywcakitsap.org or 360-479-0522 x103.
ADOPT-A-FAMILY PROGRAM
Contact JBrown@ywcakitsap.org or 360-479-0522 to learn about the families living in YWCA HomeSafe Housing and how you can support them through the Holiday Adopt-A-Family Program.
TYPES OF GIFT CARDS TO DONATE
HOW TO DONATE
Online – Many stores allow you to purchase gift cards online. When you go to check out, change the address to the YWCA's and it will be delivered directly to us!

YWCA Kitsap County
P.O. Box 559
Bremerton, WA 98337


Mail – Purchase gift cards and mail to P.O. Box 559, Bremerton, WA 98337

Drop off – Bring items and gift cards to our administrative building. Please contact the Admin Receptionist at RSmith@ywcakitsap.org or 360-479-0522 ext. 103 to coordinate a time for drop-off.
PREFER TO MAKE A MONETARY DONATION?
Donating directly to our Holiday Program will allow us to purchase gifts or gift cards to meet every client's needs.
Click here to donate
Because of donors like you, the season will be a little brighter for families at the YWCA!

If you have any questions, please contact the YWCA Kitsap County at Info@ywcakitsap.org or 360-479-0522. Please leave a detailed voicemail with your name and call-back number and your call will be returned as soon as possible.