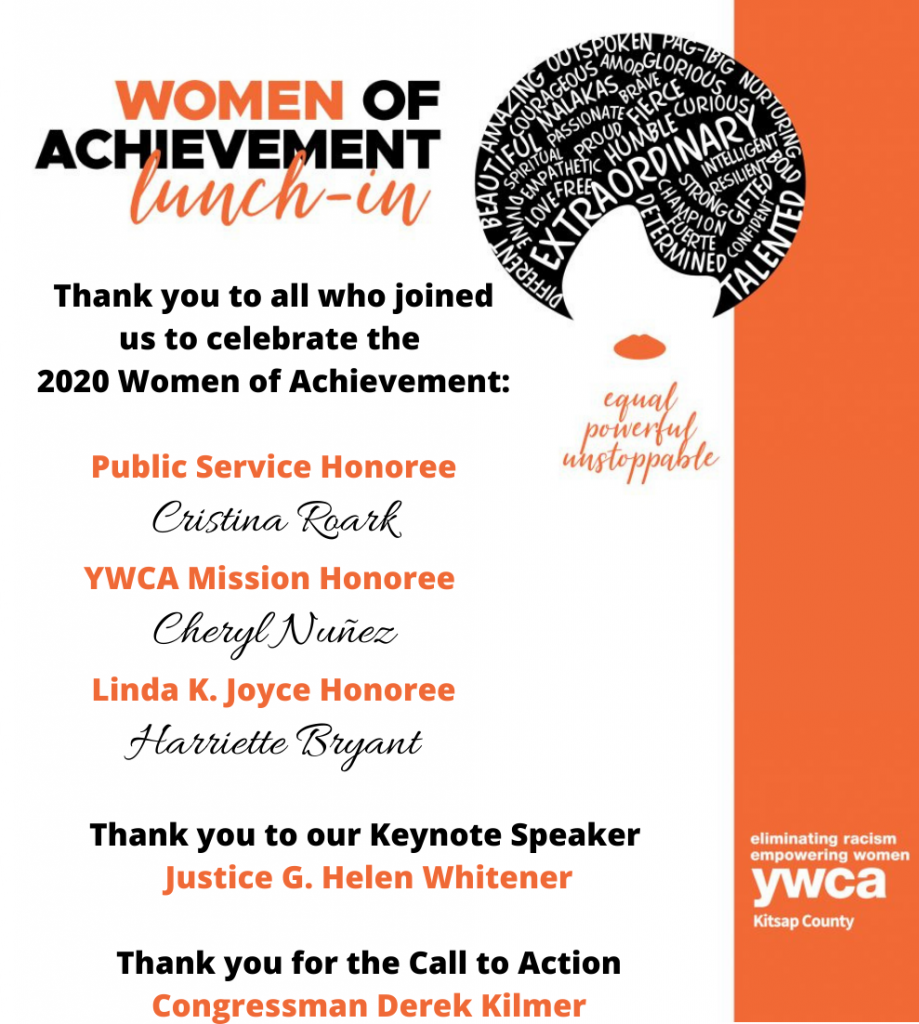 If you weren't able to join us, but you want to support our mission and programming:
To support an extraordinary woman seeking refuge in the emergency shelter after fleeing domestic violence.
To support a courageous mother accessing legal advocacy services to file for a protection order in the court system.
To support a resilient child and mother in support group as they learn new tools to break the cycle of violence.
2020 Women of Achievement Honorees
Cristina Roark
Public Service Award
Cheryl Nuñez
YWCA Mission Award for Eliminating Racism and Empowering Women
Harriette Bryant
Linda K. Joyce Award
---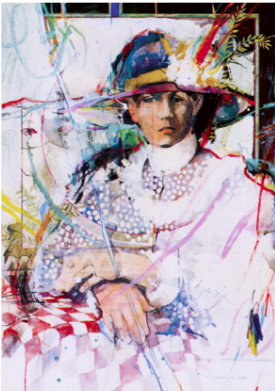 The Annual Women of Achievement Event has honored over 400 women in Kitsap County since its first event in 1989 – which recognized the very first woman to be honored – Amy Burnett. Amy is a local artist who created the piece, "Time Circle of a Woman" and sold limited edition prints in 1988 that raised over $20,000 for YWCA Kitsap County – establishing the branding for Women of Achievement for the past 30 years.
"Time Circle of a Woman" will always represent the origins of this event and remind us where this started – which is fitting given the name of the painting. Thank you Amy for all that you have done and that you continue to do for the YWCA.






---
Visionary Sponsor
---
Empowerment Sponsor

---
Leadership Sponsor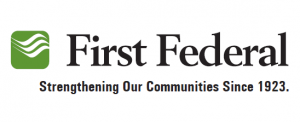 ---
Pathway Sponsor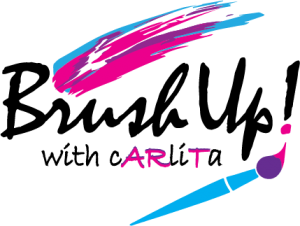 Monica's Bakery and Café